Feeling like your living space is not cramped is important and there are different ways of achieving this.
One of the main ways to make a place seem more spacious, is to let in as much light as possible.  Ideally windows should be clean (!) and not obstructed. How you dress your windows will contribute to this also. Using light curtains (light in colour as well as material) will help.
Or better still, blinds.
You could even consider having no curtains or blinds at all.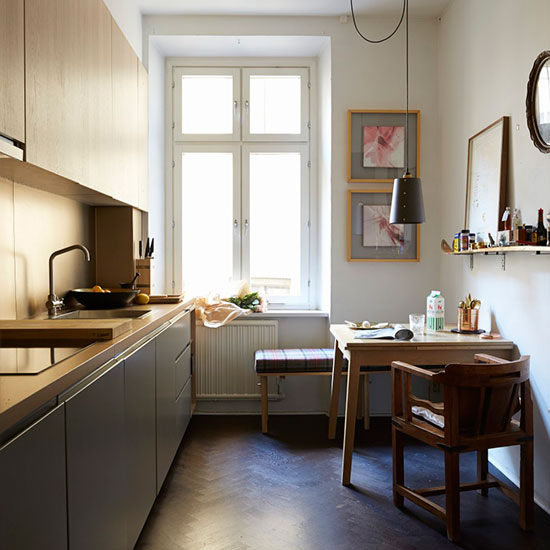 If privacy is an issue it can be provided using frosted glass or frosted window film. Of course if you need to sleep in the room no curtains might not be the most practical solution.
See the clear acrylic coffee table above? This is a good option to stop a space looking cluttered. To be honest, with kids around, you may as well just get rid of the coffee table completely. I would at least move the array of coloured vases out of the way- accident waiting to happen, if you ask me.
The illusion of light can be created using other methods too- light colours on the wall, light coloured flooring, light coloured bedding… you get the idea.
You can also paint furniture, especially bulky or unsightly items, the same colour as the walls, thus rendering said bulky/unsightly item invisible. Magic.
Basically do what we've done and get a big tub of white paint and paint everything in sight. As long as you don't mind poo, sick and other such child-generated stains showing up in glorious technicolor (You can always say it's a design feature).
Well placed mirrors will reflect light and make a place seem bigger. Just think about the times you've been sat in a restaurant and you've spent the evening thinking the place was twice as large as it was- until you got up to go to the toilet, noticed your doppleganger walking towards you and then found yourself crashing into the mirror. Good for creating an illusion of space, not so good if you are a bit stupid like me, or just don't like looking at your face.
If you want to use darker colours, use them sparingly e.g on a feature wall, and add light or brightly coloured pictures, furniture or mirrors and lighting etc. to counterbalance this.
A feeling of airiness can be created by not pushing furniture right up against the wall, leaving gaps of a few inches. A similar effect can be created by having space below furniture, items raised up on exposed legs are good. Both these points go against what common sense would tell you to do make the most of the space. I say leave gaps and then shove loads of shit behind and underneath whatever furniture you have- as long as it's not really visible you've got the best of both worlds. We have folding chairs behind the sofa and under-bed storage boxes beneath it, all full of various crap.
Less clutter is also going to make a space look bigger. When I say less clutter, I mean less visible clutter, so if you can't bear to get rid of it or you're just too lazy, just hide it all in a box or something.
I have read that you should put shelves above and below eye level, keeping the bit at eye level nice and clear. This must depend on whether you are standing up, or sitting down or how tall you are. I say ignore this one. Put shelves wherever you damn well please.
Apparently having a patterned ceiling will draw people's eyes upwards and make a space feel bigger. A patterned ceiling sounds pretty weird to me. Feel free to ignore this one too. In fact ignore all these tips if you want. Find your own balance between functionality and feng shui and leave a comment below.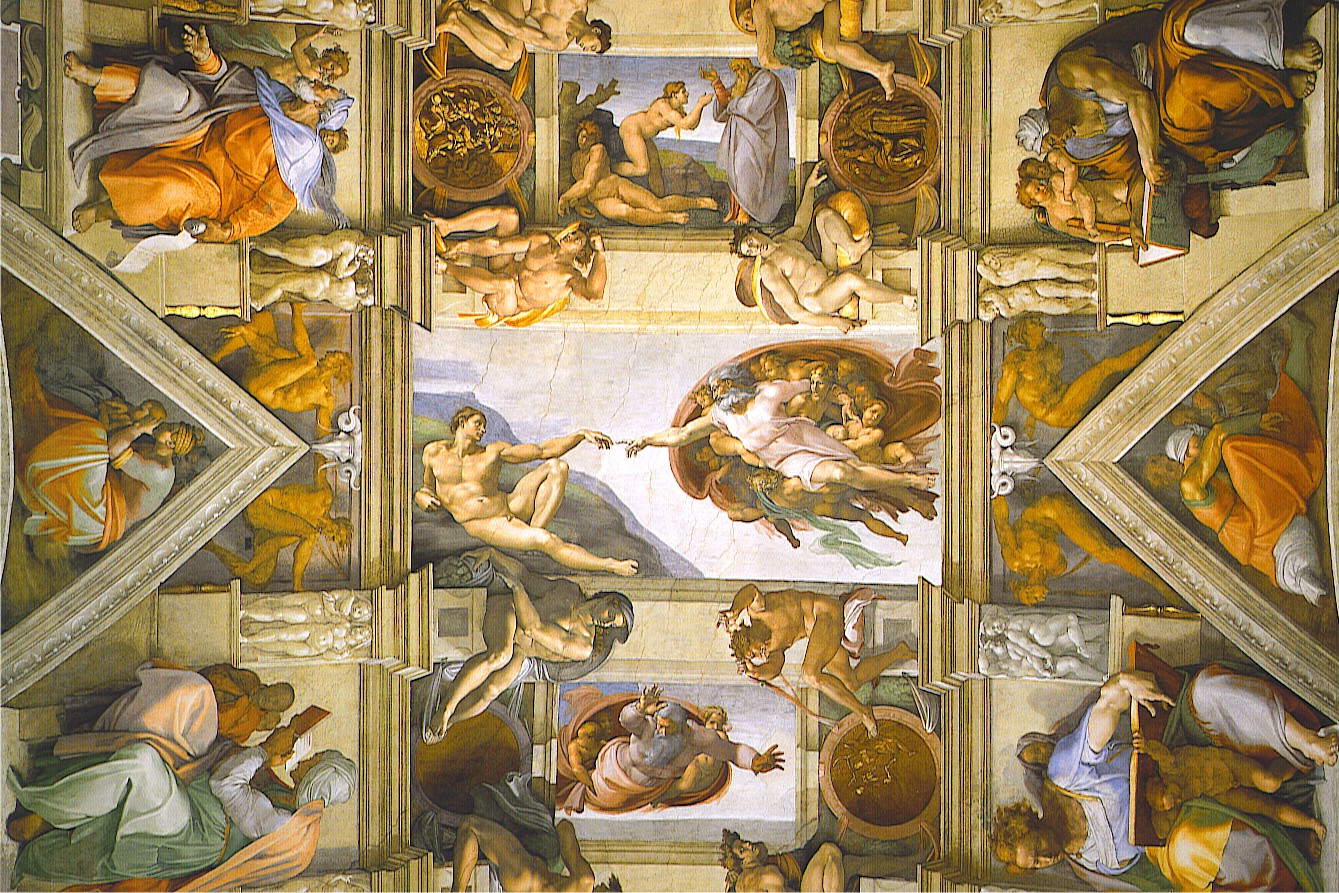 Any tips you want to share? Any other comments? Comment below or take part in our Facebook group forum here.
Related posts:
It's all in your head
Toys- how to avoid the clutter